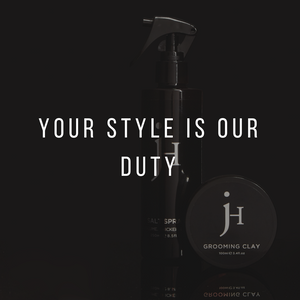 YOUR STYLE IS OUR DUTY
At  JH Grooming we take hair seriously, we pride ourselves on having the ability to turn the ordinary into the extraordinary.  We don't have the magic formula for everything, but we're pretty amazing with male grooming.  We have focused extremely hard on developing a Hair / Beard / Shaving range that adheres to the demands  throughout the industry. With style's and fashions constantly changing we pride ourselves on continuing to formulate the highest quality and most up to date products on the market. 
Subscribe to our newsletter
Become a part of the JH Grooming community to get in on grooming tips, educational videos, product launch pre-orders, and anything and everything that'll help you style with confidence.